Information technology is a computer-based tool that is used to work with any kinds of information and support of any information processing need of any organization. Information technology is an important source for any organization to run their business so if any business to increase their efficiency then they need to adapt Information Technology as a major source. In this article, we have come up with some of the best applications of Information Technology in Business so that they can increase their efficiency in the market to earn higher profit. Check out the below: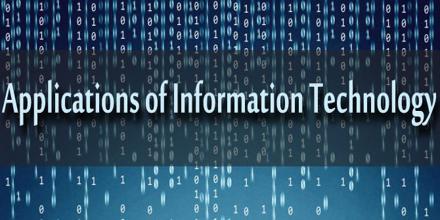 Information Process Tasks:
Most of the business is adapting Information Technology to help basic information processing tasks. Some of the tasks include computing and printing payroll checks to create a presentation. These presentations can be used to set up websites from which customers can create orders for products and services. All these tasks can also be used to create databases and share all the information between various organizations to save time and money as well.
Since any large organization needs quick response tasks that require efficient decision-making tasks. So, business use information technology to support decision-making task and that is done through online analytical processing. OLAP technology is a kind of application of Information Technology that is programmed to take quick decisions. It can perform tasks from simple queries on a database and then determine certain decisions based on all those queries. As per many organizations, OLAP is the best application by Information Technology which can reduce their time in decision making and response to any queries in the shortest period possible.
Shared Information through Decentralized Computing:
Decentralized computing is a technique in Information technology of any organization which splits computing power to functional business areas where some knowledge workers can perform tasks on desktops. Shared Information is a technique where the organization's information is organized in one single location which allows anyone of that organization to access those data for their work any time they need. So the shared information through decentralized computing in any organization let their staffs access data through a single point of data storage and use it anytime when they need. It is an old form of processing data but very effective in most of the business. It is safe and secure as well.
The above mentioned were the best applications of information technology in business, hope we have provided you with enough information regarding this topic. Thank you for reading.