Technology has improved that it has made impact on globalization and influence on career choices for many people. Like every other career field, information technology has developed and you want a job in IT field. Whether you have got degree in technology or looking to change from a different field, the search for entirely new career can be difficult if you don't know from where to start finding the jobs.  So, below are the few basic things need to considered before for how to pursue a career information technology.
Do Research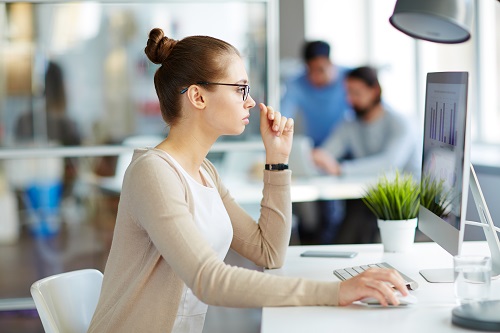 Before joining the company or choosing a career path in information technology do the research part because information technology is endless array of troubleshooting and typing continuously non-stop in computer keyword. Whereas IT jobs offers lot of skills and knowledge than anyother filed and try to find out exactly what type of work is required for starting the career. The most important thing is people can't enter into IT jobs just because of they like computers and they need to research on programming languages, tech job roles, salary projections and what certifications they need.
Seek an Internship at a Reputable company
 Having internship at a reupdated company can be ideal foundation of a great career. These internships provide you to practice the skills that you have already begun to develop on your own. But many internships don't provide great practical experience, the networking opportunities and chances to make lifelong contacts often start when you are an intern. If they follow the instructions and take the initiative during the internship then your employer will have no issues with writing a recommendation letter when you start for career search.
Attend Industry Events
 Tech events are filled with individuals who have become successful, but they were in your exact position when they started their career few years ago. So, many of these professionals are ready, willing to share their experience and can act as tech godfather if you choose right path. All you need to do is to go out and make yourself a name.
Apply to an IT Recruitment Firm
 An IT recruitment firm is the best place to start when beginning your career in formation technology. They will be able to place you into a position which can match your skill, education and experience all within the companies which you don't have access to.
Hope that I have covered all the topics in my article about how to pursue a career information technology. Thanks for reading!