Most of the photo editors on the app store are free and some are quite basic. They offer limited filters and allows quick and easy ways to edit your photos before you post them on social media. If you are a professional or an aspiring photographer, then you definitely need better apps with broader tools to expand your creativity. Here are the top photo editing software for Mac,
Pixelmator
This is basically a photo enhancer and is loved by majority of the Mac users. It provides combination of both simple and modern interface. Pixelmator works on multiple layers and has powerful features that takes photo editing to another level. You can enhance your photos the way you want to with different effects, brushes and editing tools. There are two versions of Pixelmator, one being the pro version and the other is the standard version. The standard version is best for basic editing with its selection of filters and essential tools. The pro version has all the extra tools, effects and brushes that will push your creativity level to its peak. 
Aurora HDR
The name itself reveals that this software is designed for photographers to enhance their HDR photos. Aurora HDR makes the photos look even more beautiful. It is basically an ideal tool for all photographers who would like to play around with the editing. It has more than twenty tools that includes mapping, tone, glow, colour, vignette and details. This software enables the user to work with layers and brushes and has a stock of automatic AI tools that is useful for enhancing colours, improving clarity, lighting, removing and recognizing noise, adding contrast and many more. 
Luminar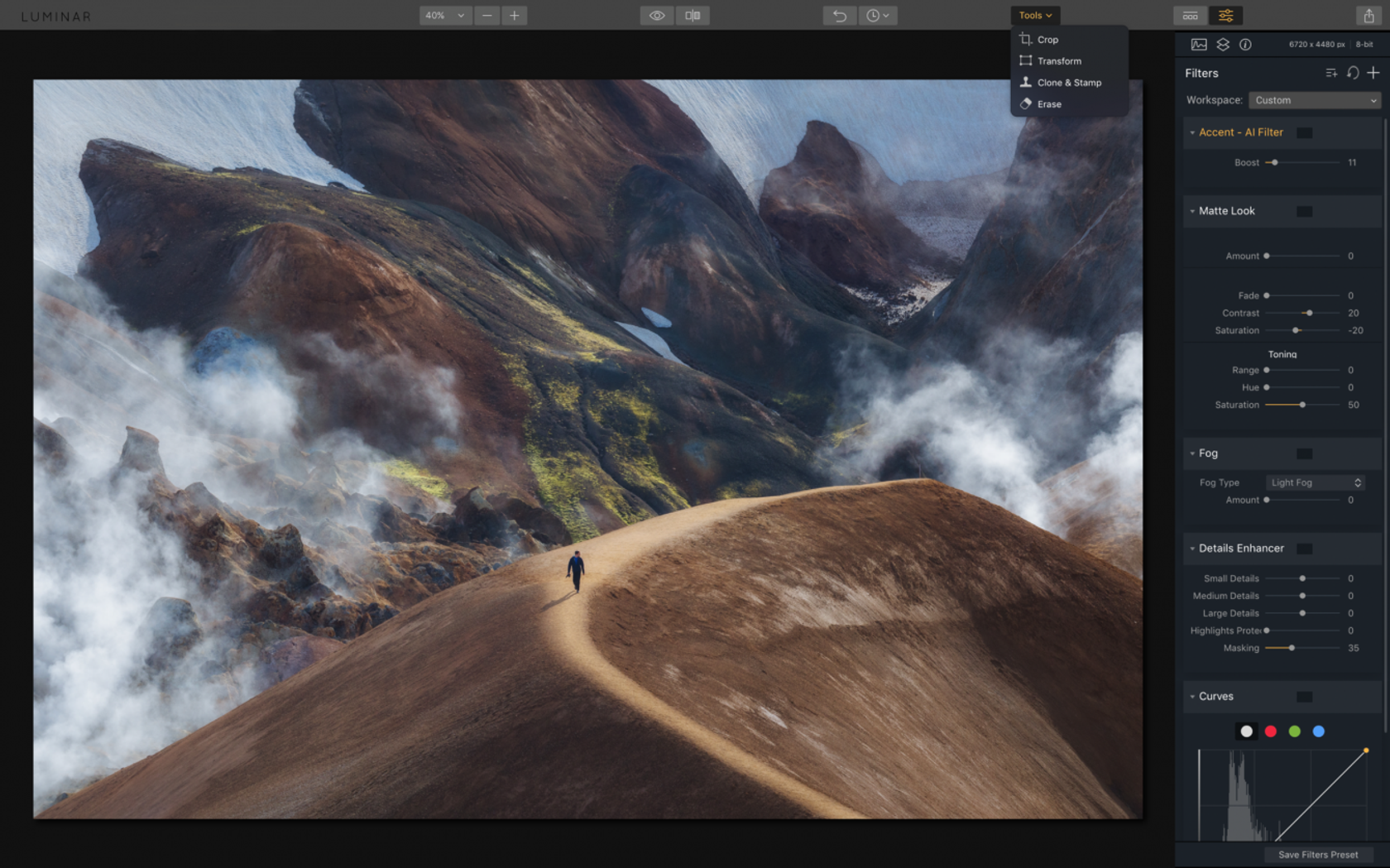 Another popular software that is used by both windows and mac users is the full featured photo editor called Luminar. It uses artificial intelligence to enhance photos. It has more than sixty filters and offers tools for erasing, cropping, cloning, transforming along with brushes, layers and other features. 
Photolemur 
Photolemur runs on artificial intelligence and completes all the editing in no time. Being a newcomer, it is probably the best software for new photographers to experiment. The interface is pretty simple and has only a few sliders and buttons to adjust the enhancement. You can even compare the original image and the edited version by using the before and after slider option. It offers many impressive styles that can make your photos look professional and sophisticated. 
Apart from these you could also try affinity photo, adobe photoshop elements and photoscape x to edit your photos.